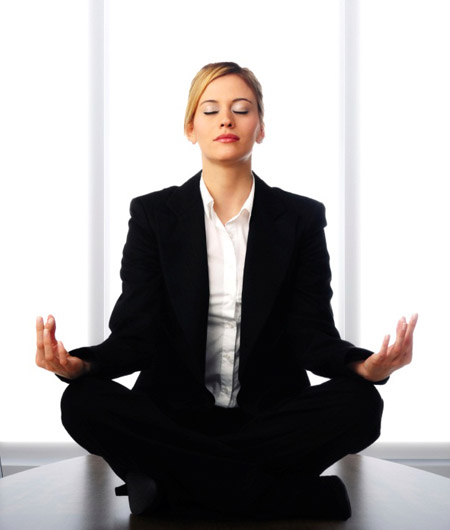 'Joelle's yoga is a perfect break from sitting in front of my computer. I feel stretched and refreshed, stronger and leaner as a result. Just to breathe properly makes my day better, Thank you"
"Joelle keeps us all moving through the postures, and is sensitive to our varying levels of ability, she's very encouraging"
Corporate Yoga Classes
Yoga is a great way to improve the health and well being of your team and help relieve common health complaints such as lower back pain and stress. Many companies are using yoga as a way of supporting the wellbeing of their team.
Here are just a few of the benefits that come from practicing yoga in your workplace:
Leaves you feeling calmer and more focused

Greater strength and flexibility

Improves the team spirit

Boosts the immune system

Higher energy levels

Improves team morale, motivation & communication

Improves posture and health & decreasing chronic pain

Increases efficiency, productivity & creativity
Classes before work can energise you ready for the day ahead, lunchtime classes help to keep you focuses and calm in the afternoon or classes at the end of the day help you to relax before the journey home.
Yoga classes can be tailored to suit all levels of student and can take place at your workplace or a location of your choice.
If you and your team would be interested in finding out more about setting up a corporate yoga class just get in touch.
Email:   hello@nelumboyoga.co.uk
Phone: 07956833496
"The SDL sales and marketing team has enjoyed regular classes with Joelle from Nelumbo Yoga. Joelle is a brilliant instructor, caters for all the different levels and teaches a dynamic yoga class which leaves the team happy and energized!"
Massimo – SDL